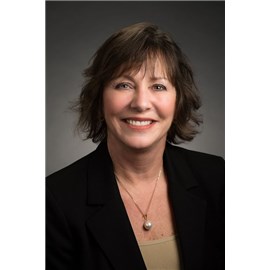 Francine
Westergaard

MSN, MBA, RN
Principal Consultant
Background
---
More than 35 years of nursing experience as a practitioner, educator, administrator, researcher
More than 10 years of experience as JCI Consultant
Progressive leadership positions in hospital and ambulatory care settings
Ms. Francine Westergaard's experience includes responsibilities as a health care administrator for inpatient hospital operations; hospital-based and off-site ambulatory care services; budgeting; staffing; quality measurement and improvement; new project/service development; transport medicine and emergency services; disaster planning; facility management; facility planning and construction during the construction of a new hospital and an outpatient oncology center.
Ms. Westergaard worked for a large health care system in the Chicago area for more than 23 years prior to joining the Joint Commission Resources team in 2007. Her international experience has included consultation on many complex projects and participation on many mission-based projects for major hospitals, health care systems, and ministries of health in Europe, the Americas, Asia Pacific, Africa, and the Middle East.
Ms. Westergaard's consulting expertise includes working with complex healthcare systems including hospitals, primary care systems and ambulatory systems. She is an expert at operational assessment; standards and survey preparedness; patient safety assessment; medication management; infection prevention and control; environment of care; executive leadership and governing bodies; senior executive dialogue; performance improvement; and incorporating tracer methodology as management tools.
Ms. Westergaard has extensive experience lecturing on standards and survey preparedness; patient safety; and quality improvement. She provides suggestions and applications for improvement which can assist organizations as they facilitate change dynamics.
Professional Affiliations or Certifications
---
American Organization of Nurse Executives, Recipient of the 2004 Aspiring Nurse Leader Award
RPI® Certified Yellow Belt and Change Agent, The Joint Commission
Sigma Theta Tau International, Honor Society of Nursing
Education
---
Master of Business Administration, Walden University, Minneapolis, MN, USA
Master of Science in Nursing, Lewis University, Romeoville, IL, USA
Bachelor of Science in Nursing, Lewis University, Romeoville, IL, USA
Diploma in Nursing, Evangelical School of Nursing, Oak Lawn, IL, USA