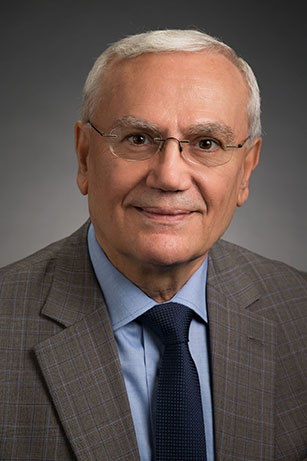 Khalil N.
Rizk

MPH, MHA, CPHQ, CPHRM, CPPS
Background
---
Over 45 years of experience in health care in various leadership positions in Lebanon, the Middle East and North Africa
Expertise in hospital management, clinical nursing, quality improvement, accreditation, and risk management
For 16 years, Mr. Khalil Rizk has served as the Chief of Quality Improvement and Risk Management in leading academic medical centers and hospital groups. His main responsibilities include the coordination of quality improvement and risk management activities according to the accreditation standards. Mr. Rizk leads the accreditation activities to meet the prevailing hospital accreditation standards including the Joint Commission International (JCI) standards. In addition, Mr. Rizk carries out the responsibilities of a clinical risk manager. He reviews and analyzes all patient-related incidents and prepares programs to improve patient safety practices and reduce organizational risks associated with patient care.
Mr. Rizk is a certified professional in healthcare quality and risk management (CPHQ & CPHRM) and he conducts training programs to prepare applicants for the above two certifications. He has published multiple articles in the Human and Health Journal issued by the Syndicate of Hospitals in Lebanon mainly focused around patient safety and risk management topics.
Professional Experience
Chief of Quality Improvement and risk Management, Alameda Healthcare Group, Cairo, Egypt
Quality, Accreditation & Risk Manager, American University of Beirut Medical Center, Beirut, Lebanon
Project Review and Performance Improvement Consultant, The Advisory Group, Kuwait
Assistant Hospital Director (Planning and Development), Dubai Hospital, Dubai, UAE
Hospital Administrator, Dubai Hospital, Dubai, UAE
Assistant Hospital Director, American University of Beirut Medical Center, Beirut, Lebanon
Professional Affiliations or Certifications
---
Accreditation Committee at the Syndicate of Hospital in Lebanon, Former Chairman
Advisory Committee for Health Sciences Program in the Dubai Women's College, Former Chairman
American Society of Healthcare Risk Management Certified Professional in Healthcare Quality (CPHQ)
Certified Professional in Healthcare Risk (CPHRM)
Certified Professional in Patient Safety (CPPS)
National Committee for Hospital Accreditation, Ministry of Public Health in Lebanon, Appointed Member
Lebanese University-Faculty of Management Sciences, Healthcare Management, Former Lecturer
RPI® Certified Yellow Belt, The Joint Commission
Education
---
Master in Business of Health Services Administration, University of Wisconsin, Madison, WI, USA
Certificate of Health Care Fiscal Management, University of Wisconsin, Madison, WI, USA
Master in Public Health (H.S.A.), American University of Beirut, Beirut, Lebanon
Bachelor of Science in Nursing, American University of Beirut, Beirut, Lebanon
This site uses cookies and other tracking technologies to assist with navigation, providing feedback, analyzing your use of our products and services, assisting with our promotional and marketing efforts, and provide content from third parties. Get more information about cookies and how you can refuse them by clicking on the learn more button below. By not making a selection you will be agreeing to the use of our cookies.