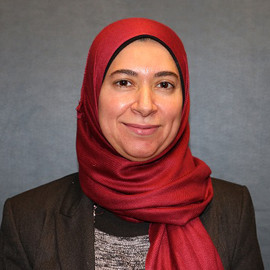 Alia Kaskas
Dandashli

PhD, MPH, CLSSBB, CPHQ, BSP
Consultant
Background
---
Dr. Alia Kaskas Dandashli is currently working for the Ministry of Health in Saudi Arabia as the Advisor for the Deputy Minister for Planning and Transformation in the Vision 2030 Realization Office and Deputy Director for Transformation Delivery Assurance and Strategic Risk Management for the Health Sector Transformation Program.
For 11 years, Dr. Kaskas Dandashli worked for The National Medical Care Company (CARE) in KSA where she held the post of Corporate Vice President for Strategy and Organizational Excellence. Prior to that post, she was the Corporate Executive Quality Director in charge of two 400-beds hospitals, one family healthcare center, and one pharmaceutical and medical supplies distribution company.
Dr. Kaskas Dandashli worked for the Ministry of Environment in Lebanon for nine years as Public Health Specialist where she was responsible for the implementation and management of projects in collaboration with many international organizations like the United Nations Development Program, the United Nations Environment Program, the World Bank, and others.
In 2016, she joined the consultation division of Joint Commission International.
Professional Experience
---
Director of Strategy and Planning Program, Vision 2030 Realization Office, Ministry of Health, KSA
Corporate Vice President for Strategy and Organizational Excellence, National Medical Care Company, KSA
Corporate Executive Director of the Quality Improvement Department, National Medical Care Company, KSA
Public Health Specialist in the Department of Environment and Technology, Ministry of Environment, Lebanon
Professional Affiliations or Certifications
---
Certified Lean & Six Sigma Black Belt
Balanced Scorecard Professional (BSP), Balanced Scorecard Institute, George Washington University, Washington, DC.
Certified Professional in Healthcare Quality (CPHQ), National Association for Healthcare Quality, Chicago, IL, USA
ISO 22000:2005 & ISO 19011:2002 Lead Auditor, Practical Auditing of Food Safety Management Systems, IRCA, UK
Certified Course Leader for Up Your Service, Up Your Service College, by Ron Kaufman, Dubai, UAE
Education
---
Doctor of Philosophy in Public Health, The University of Bradford, West Yorkshire, UK
Master of Public Health in Faculty of Health Sciences, American University of Beirut, Beirut, Lebanon
Bachelor of Science in Chemistry in Faculty of Arts and Sciences, American University of Beirut, Beirut, Lebanon