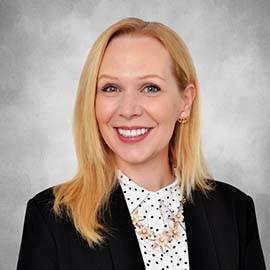 Siân
Collier-Jones

MHCM, MSN, RN, CQP MCQI, CPHQ, CGNC
Consultant
Background
---
Over 20 years of healthcare experience
Expert in strategic planning, performance improvement & clinical operations
Specializes in evidence-based practice, professional development & workforce management for improved patient safety
Can provide skilled guidance on policy development, training needs analysis & detailed competency frameworks
Prepared & led multiple facilities through acquisitions, major transformations, growth, accreditation & re-accreditation surveys (including hospitals, homecare, acute care & ambulatory care settings)
Ms. Siân Collier-Jones is a transformational consultant with diverse international experience having held key leadership positions across public and private sectors. A clinical nurse specialist with over 20 years of practice, she has a proven ability to lead positive change in large complex organizations, working at board, policy and governmental levels.
A pioneer for innovative nurse leadership, Ms. Collier-Jones is one of a few international professionals conferred as a duel certified global nurse consultant, licensed by the International Council of Nurses (ICN) in both the nursing administration and leadership category.
With a demonstrated record of improving performance and streamlining operations for positive patient experiences & outcomes. Ms. Collier-Jones has been able to plan & establish sustainable organizational quality governance strategies to ensure care is evidence based and fully auditable, in line with regulatory & Joint Commission guidelines for inspection & accreditation purposes.
A specialist in patient safety, nursing excellence & clinical education, Ms. Collier-Jones has consulted across Europe, Asia, and the Middle East. She has conducted projects, audits, leading quality improvements and devising strategic plans according to organizations vison plus implementing sustainable workforce solutions and standardized care pathways, in order to optimize patient outcomes and maximize efficiency of resources.
Professional Experience
---
Group Chief Nursing Officer, International Healthcare Organization
Chief Nurse & Director of Clinical Services, Hospitals, UAE
Clinical Manager & Patient Safety Director, MENA Region
Clinical Nurse specialist & Nurse Consultant, Europe, Asia and the Middle east
Senior Nurse Advisor, NHS England, United Kingdom
Professional Affiliations or Certifications
---
Certified Global Nurse Consultant (CGNC)
Certified Professional in Healthcare Quality (CPHQ)
Chartered Quality Professional & Member of the Chartered Quality Institute (CQP, MCQI)
International Healthcare Quality Professional (IHCQP)
National Association of Healthcare Quality (NAHQ)
Nursing & Midwifery Council (NMC)
Education
---
Master of Healthcare Management & Leadership, Westford University, Cambridge, UK
Post Graduate Public Health (MPH), Open University, Milton Keynes, England, UK
Post Graduate Nursing Education, Buckinghamshire University, England, UK
Bachelor of Science in Public Health Practice, Open University, Milton Keynes, England, UK
Bachelor of Science in Nursing, Buckinghamshire University, England, UK