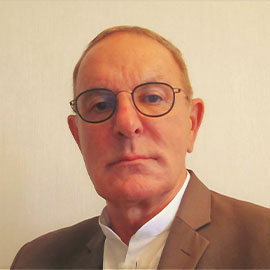 Background
---
Dr. Xavier Anton has been a physician executive for over 20 years. He is Board Certified in Emergency Medicine and Quality. He has worked extensively in performance improvement, patient safety, medical staff alignment, accreditation, and revenue amelioration. He has a solid background in healthcare informatics, AI, and its applications to metrics and patient flow enhancement.
Dr. Anton was managing partner and CEO of Emergency Room Medical Associates (ERMA) and Marshall and Anton (MA) Emergency, both were emergency medicine services companies, providing contractual HR, management and manpower to emergency departments and urgent care centers in the Miami - Metro Dade Area. He served as departmental chair, participating and leading a wide range of hospital leadership committees. He developed and provided software modules for EHR, tracking, operational and quality improvement. It was meaningful use certified by CMS. He was a medical manager for FL TS2, a Miami FEMA disaster response team. During this time, he developed a successful yearly course in Continuous Quality Improvement and Management geared to healthcare executives from Latin America and Spain.
He started working in Abu Dhabi in 2013. He served within the public health system (SEHA) where he was the Emergency Medicine Service Line Chair. Additionally, Dr. Anton was Chief of Service at the Johns Hopkins-managed Al Rahba Hospital. He was instrumental in developing a STEMI and Trauma network, a system wide POC ultrasound program, successful insurance claim management strategies, and numerous performance improvement projects, related to this in 2014 received the Sheikh Khalifa silver award (ADAEP), and the Cerner Middle East Innovation Award.
In 2016, he became a physician consultant with Joint Commission International. In 2017, started work as Group CMO at VPS Healthcare, the largest Gulf Community private healthcare company based in Abu Dhabi. In that role, he contributed to develop and implement strategic objectives in IT, hospital commissioning, economic performance, integration for service lines and practices of over 22 hospitals across four countries. In 2019, Dr. Anton became CMIO at Group 42, Healthcare Division, the largest AI and cloud computing company in the MENA region. Some of the key initiatives he worked on was the Population Genomic program, CoV vaccine roll out and visual AI algorithms applied to medicine. In 2021 he joined Elegancia Healthcare, the leading private sector organization in Doha, Qatar serving as Cluster CMO and CMIO, where multiple hospitals are being commissioned.
Dr. Anton has been deeply involved in charity projects at Ile a Vache, Haiti with field work and foundation he created in 2000. He speaks reads and writes English, Spanish, Italian, French, Catalan, and has basic reading and speaking skills in Arabic and Haitian Creole.
Professional Experience
---
Cluster CMO and CMIO, Elegancia Healthcare, Doha, Qatar
CMIO Group 42, Abu Dhabi, UAE
Group CMO, VPS Healthcare, Abu Dhabi, UAE
Chair, Emergency Medicine Service Line, SEHA Abu Dhabi Public Health, Abu Dhabi, UAE
CEO / Managing Partner, Emergency Room and Urgent Care Medical Associates, Miami, FL, USA
Emergency Department Chief, Senior Attending Physician, Mercy Hospital Miami, FL, USA
Emergency Department Chief, Senior Attending Physician, Metropolitan Hospital Miami, FL, USA
ED Chief of Service, Consultant Physician, Al Rahba Hospital Emergency Department, Abu Dhabi, UAE
Professional Affiliations or Certifications
---
Diplomate, American Board Emergency Medicine
Diplomate, American Board of Quality Assurance and Utilization Review
Fellow of the American College of Emergency Physicians (FACEP)
Internal Medicine, Oncology, and Hyperbaric Medicine – Board Eligible
Col.legi de Metges de Catalunya, Illes Balears
Emirates Society of Emergency Medicine
Florida International University 100 Council
HealthCare Risk Manager, Florida (LHCRM)
ACLS PALS ATLS BLS Certified
Education
---
Medical School, University of Barcelona Medical School, Barcelona, Spain
Internal Medicine Residency, Charity Hospital in New Orleans, LA, USA
Fellowship in Hematology, Oncology and Molecular Biology of Cancer, Charity Hospital in New Orleans, LA, USA
Armstrong institute for Patient Safety and Quality, Johns Hopkins Medicine, Baltimore, MD, USA
Emergency Medicine, Jackson Memorial, Ryder Trauma Center, Miami, FL, USA
Hyperbaric Medicine, Mercy Hospital, Miami FL, USA