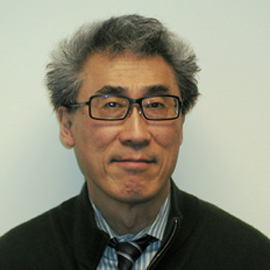 Background
---
Specializes in infection control and quality management
Speaks fluent Korean and English
Dr. Chinhak Chun currently leads multiple quality and patient safety improvement programs, patient experience assurance, prevention and control of healthcare-associated infections, sharps injury prevention, accreditation preparation, and antibiotic stewardship programs among others.
Dr. Chun has served as president of the medical staff, chair of departments of medicine, infection control committees, pharmacy and therapeutics committees. He has been a physician champion in patient-centered care, patient experience, and LEAN projects.
Dr. Chun has published two white papers for Joint Commission Resources and Joint Commission International: Overview of Fungal Infections and the Need for Antifungal Stewardship: A Practical Guide to Implementation; and Medical Suction and Fluid Waste Management: Patient and Workplace Safety Considerations for Health Care Organizations.
Professional Experience
---
Director, Patient Safety and Quality Improvement, Sejong Hospitals, Incheon/Bucheon, Korea
Director, Infectious Diseases Center, Incheon Sejong Hospital, Korea
Assistant Professor of Medicine, University of Louisville, School of Medicine, Louisville, KY, USA
Clinical Assistant Professor of Medicine, Boston Medical school, Boston, MA, USA
Director, Performance Improvement and Patient Safety Bureau, and Center for Infectious Diseases, Sejong Mediplex Hospital, Incheon, Korea
Past Chief of Medicine, Leonard Morse Hospital, Natick, MA, USA
Past President of Medical Staff and Chief of Medicine, Waltham Weston Hospital, Waltham, MA, USA
Professional Affiliations or Certifications
---
American Board of Infectious Diseases, Diplomat
American Board of Internal Medicine, Diplomat
Infectious Disease Society of America
RPI® Certified Yellow Belt, The Joint Commission
Education
---
Doctor of Medicine, Yonsei University School of Medicine, Seoul, Korea
Resident, Department of Medicine, Union Memorial Hospital, Baltimore, MD, USA
Fellow, Infectious Disease Section, University of Louisville, KY, USA