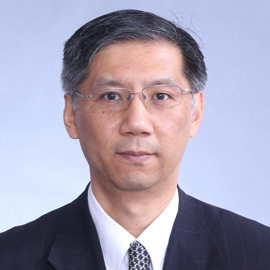 Vice President of E-Products, Publication and Education Resources
Mr. Qu joined JCR as Executive Director, Electronic Products in 2012. He currently serves as Vice President, Publications, Education and Electronic Products.

In this new and expanded role, David has management and oversight of these departments and is responsible for the business vision, strategy and execution of JCR's Education, Publication and Electronic Products divisions, which includes Education, Publications and the products including Accreditation Manager Plus, E-dition®, ECM® Plus, and Tracers with AMP®.
Mr. Qu brings 18 years of health care technology and business experience from previous positions as Vice President, Solutions Integration for Allscripts, and earlier as Chief Operating Officer at CellTrack Technologies, a market leader in providing mobile solutions for home care at the point of care.
He holds a Master of Business Administration from the Kellogg School of Northwestern University, a Master of Science in computer science from The University of North Carolina, and a Bachelor of Science in computer science from TSingHua University.