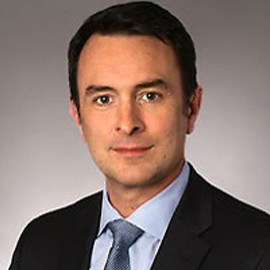 Executive Director - International Consulting
Background
---
As the Executive Director for International Consulting at Joint Commission International, Mr. Eskew is responsible for leading and managing consulting for international clients, helping health care organizations in more than 65 countries achieve excellence in quality and patient safety. He oversees the portfolio of international consulting services and the international sales team.
A management consulting executive with more than 20 years of experience, Mr. Eskew has an extensive background in consulting account development, sales management, and team leadership. Prior to joining Joint Commission International, he held multiple leadership roles at Deloitte Consulting and Accenture where he developed and led consulting programs supporting clients in successful business transformations, organizational change and in new technology adoption.
Throughout his career, he has partnered with clients across industries with a specific focus on life sciences, including pharmaceutical and medical device organizations. In his most recent consulting leadership role at Salesforce, he developed and led a global consulting practice focused on organizational change management, serving clients across the U.S. as well as in Europe and Asia Pacific.
He is based at the Joint Commission International office in Oak Brook, Illinois.
Education
---
BS, Purdue University, West Lafayette, Indiana, USA
MBA, Loyola University Chicago, Chicago, Illinois, USA
This site uses cookies and other tracking technologies to assist with navigation, providing feedback, analyzing your use of our products and services, assisting with our promotional and marketing efforts, and provide content from third parties. Get more information about cookies and how you can refuse them by clicking on the learn more button below. By not making a selection you will be agreeing to the use of our cookies.